Grandson Presents: I Love You, I'M Trying Tour
Leeds University Stylus, Leeds.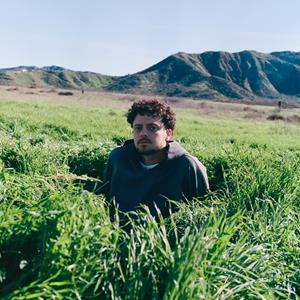 Under 14s must be accompanied by an adult. We cannot issue refunds to under 14s who are not accompanied by an adult.
More information about Grandson Presents: I Love You, I'M Trying Tour tickets
This time around, grandson wasn't pulling any punches. He'd always been a fearless artist, one unafraid to take aim at authority, fight the power and let his listeners know exactly how he felt. But in recent times, the genre-mashing rock artist, who has long released soul-baring music, decided to reveal himself like never before. "My whole career and my whole relationship to songwriting has been driven by this real need to leave a mark and to feel understood," says the Canadian-American artist born Jordan Benjamin. "And yet I felt that I had been doing myself and my fans, who have now been on this journey with me for half a decade now, a disservice. I felt like we didn't even have an honest conversation the whole time. I didn't feel like I was bringing all of me to the table."

To that end, grandson wrote, recorded and is set to release his most personal and vulnerable album to date. Where his past work tackled big-tent issues — often political and social in nature — I Love You, I'm Trying, due May 5th via Fueled By Ramen, turned the lens definitively inward.